About
Mission Statement
August Sun is built on the foundational principles of Love, Service, Empathy and Gratitude. We employ these attributes in each of our daily interactions with the individuals whom we are blessed to serve to ensure that each will consistently receive the type of care and service that we would desire for our own beloved family members.
Jeff Bryner Biography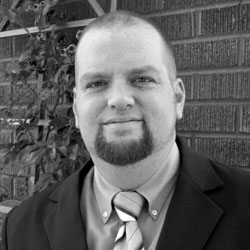 Jeff Bryner is a Salt Lake City native, born and raised by a loving family up near the University of Utah, with a passion for people, service, family, the outdoors, and creating. Jeff attended both West and East High school, graduating from the latter, and subsequently went on to attend Salt Lake Community college, the University of Utah, and Western Governors University, where he focused on many areas of study including Psychology, Sociology, basic medicine, and business.
Jeff has been working in this industry for many years, having led in virtually every front end position from direct care staff to regional manager to corporate trainer before starting his own provider agency. Jeff's success in working with vast numbers of extremely challenging individuals has been consistently recognized by employees, managers, and state personnel at every level, and even his wife, who sometimes lovingly refers to him as "The Autistic Whisperer." Jeff has been privileged to have been paired up with the very best of mentors and unparalleled teachers early in his career, who taught him by example the industry, as well as the weight and importance of this work. Coupling that education with his natural gifts of patience, love and compassion, Jeff has excelled in this industry well beyond that which could have been anticipated.
Jeff lives in the great city of Murray, with his perfect wife and four children, 3 boys and a princess, and this is the place above all others where Jeff loves to spend his time. He has frequently been known to point out the parallels between working with the developmentally challenged and raising a family, and there is little else in this world which can bring him so much joy.
Today Jeff co-owns and operates August Sun and works each day in the front lines of his company ensuring that each staff understands and maintains the values and culture that his company was founded upon, and that he has labored diligently to promote.
Steve Bryner Biography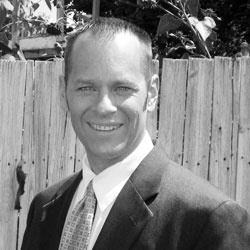 Steve Bryner was born in Sandy, Utah, where he spent the early part of his childhood before moving to Wisconsin where his father was attending dental school for several years. These were formative years for Steve, when he was forced out of his comfort zone, to make new friends, and adjust to a different culture. Then being uprooted again and place back Utah, Steve was once again obligated to seek out new friends and social groups prior to high school. One of the major effects of these circumstances has been that Steve has become quite aware of those who don't quite fit into the current social climate, and has sought opportunities to extend compassionate love and service to many of the developmentally challenged and socially stunted individuals in his schools and neighborhoods.
Steve earned a bachelor's degree from Weber State in the field of automotive technology. His greatest strengths in this business are in his passion for hard work, creation, and his ultra-logical head for logistics, organization, and finance. He currently lives back in his city of Sandy, Utah with his wife and two young sons. Interestingly, Steve has taken it upon himself to teach his boys to be bilingual, and has always spoken to them in Spanish exclusively from birth to the present time.
Steve has partnered with his cousin Jeff Bryner to create August Sun. He works with his combined natural skills and passion for logistics and organization, as well as his compassion and desire to create and grow, to maintain and expand August Sun. When Jeff asked Steve why he would want to work with the developmentally challenged his answer was poignant, said he, "For the same reason I work all summer in my vegetable garden, when I could just go buy a bag of carrots for a dollar; I want to help things grow."